Colorful Textile of Gujarat
Being a native to France and born and brought up in Paris, Fashion comes naturally to me. As far as I could remember, I was always infatuated by the different strokes of colors and patterns used to make an attire one of a kind. The amount of research and hard work and the intensity of imagination employed to create a perfect dress is nothing short than building a skyscraping building. One day when I got a chance to visit India on a business trip I seized the opportunity to extend my stay and explore the textile heritage of this culturally rich country in the world. My journey kickstarted in the beautiful city of Ahmedabad.
Settled beside the sparkling waters of Sabarmati River, Ahmedabad is dotted with several forts and palaces Settled beside the sparkling waters of Sabarmati River, Ahmedabad is dotted with several forts and palaces reflecting the laudable past of this very land. However, my journey brought me to the extraordinary Calico Museum of Textile which was built to commemorate the major center of the textile industry since the 15th century. As I entered the arena I was surrounded by several exquisite garments, temple hangings, embroidered and dyed fabrics beautifully reflecting the opulent lifestyle of ancient and medieval India.
While going through the line of diverse fabrics my eyes fell upon the soft and lustrous and smooth clothes worn by none other than Mughal Emperors. I have read and heard a lot about Mughals and their inclination towards palatial edifices but didn't know they had such a good taste in textiles and fabrics. Four hours drive from Ahmedabad brought me to yet another historic city of Gujarat. Famed by the name as Gondal, the place is an embodiment of intricate temple structures, rich & colorful culture, and scrumptious cuisine satiating one's taste buds with every bite. 
While crisscrossing the place I chanced upon unraveling the classical style of the 18th-century Navlakha Palace. ling the classical style of the 18th-century Navlakha Palace. If the exterior is embellished with elaborate stone carving the interior is a holy grail for those who have an eye for artifacts and vintage collections ranging from the spectacular pieces of jewelry, beadwork, scintillating chandeliers, silverware, and brass work used in the utensils. It only speaks about the highly affluent lives led by the people of India when the world was facing the wrath of poverty, illiteracy, and war. Jamnagar was my next destination to focus. Jetpur was my next destination in focus. Jetpur was my next destination in focus.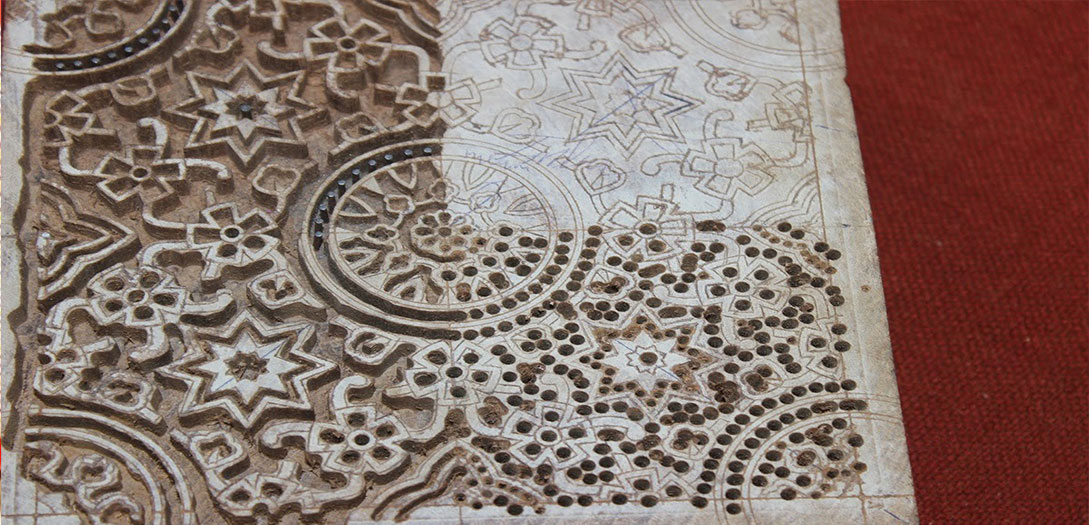 Signature under photo
For an outsider, it may be yet another typical Indian city, but for a person who comes from the fashion industry, the place is revered as the gateway for the famous art form of block printing – a unique type of motif that can be commonly seen in Indian fabrics, and Asian Fabrics and weaving its way to the fashion streets of Europe and America. At one particular shop, I glanced at the various sections of clothes decorated with beautiful block prints when my eyes caught hold of a small workshop where the whole process of bringing life to this ancient old technique was taking place.
On request from our guide, I got the chance to witness the meticulous procedure of this unique art form my various. Rann of Kutch was my last destination on this incredible journey. During my three days stay in a land where the endless stretches of salt marshes and vast plains meet the horizon, I was bewildered with the intricate embroideries using colorful threads and glittering mirrors exhibiting the spectacular craftwork of the artisan in the region. History of the Kutch Embroidery is traced to the 16th and 17th centuries when people from the Middle East and parts of Europe migrated to Gujarat for the purpose of trading. It is during this time when this elegant style of embroidery became a vocation for women to make a living in the severe dry and hot conditions of Kutch.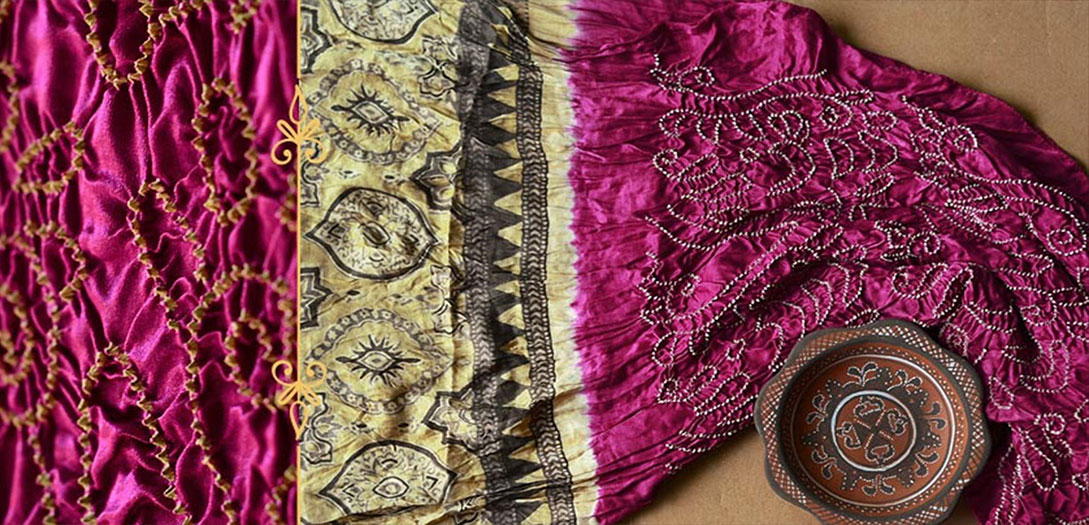 Signature under photo
From there on it became a generational art passed on from mother to daughter. Bandhini is yet another extraordinary technique of creating motifs that came across in this barren land. Popularly recognized as 'Tie & Die', Bandhni is a method whereby tiny portions of the fabrics are tightly wrapped in a fine thread to hold the dye. After dying, the thread is unfastened to expose mesmerizing patterns of dots. My last day of the trip was solely spent in the bustling markets of Bhuj shopping many colorful and beautiful sarees and suits culminating my lovely and enriching tour.